The Traditional range of GRP kiosks and buildings offers a practical, swift and economic alternative to more costly and complex conventional building materials. The many advantages of GRP composite construction are ideally combined with a traditional appearance to blend with the surrounding environment and local architecture.
External Finish Maintenance free, GRP (Glass Reinforced Polyester) composites are used to create a cost effective, environmentally compatible and re locatable alternative to conventional buildings.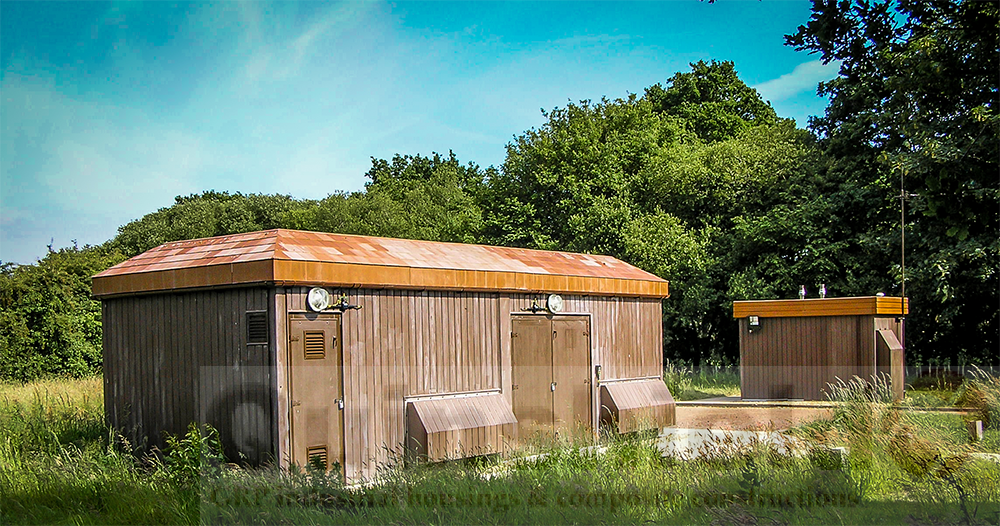 A choice of simulated brick or stone finishes is offered from our standard range. Other colours can be specially provided on request to suit particular situations. All other finishes are available in any colour from the BS 4800 range or RAL range. Quinshield's GRP kiosks and buildings are supplied throughout the UK and worldwide, servicing a wide range of clients.
Research and Design  As a result of innovation of manufacturing techniques, Quinshield is able to provide a variety of features to suit many different applications and customer specifications.
Thermal Insulation
Fire Resistance
Sound Proofing
Electrical Installation
Natural/Forced Ventilation
Air Conditioning
Load Bearing Floors/Bases
Explosion Relief
Scope Any size is possible, from small basic kiosks to large multi-feature buildings. Many optional features can be incorporated into our kiosks and buildings