Our Company designs and manufactures bespoke GRP kiosks | GRP housing | GRP Enclosures cabinets | covers and tanks | shelters and industrial grp composite structures. We will offer innovative,cost effective, pre built solutions that overcome the problems you will encounter with the cost and deployment of conventional methods and material choices.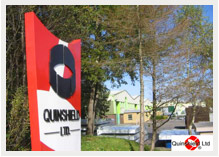 We have supplied our products to numerous locations worldwide providing factory built GRP solutions and positive economic benefit. The company is managed by a team of qualified personnel who have extensive experience in this specialised field.
Industrial grp composites: Growth, Qualification and Experience Since 1993 there are now in excess of 23,000 Quinshield grp solutions performing well in the field.We occupy 55000 sq ft of manufacturing space and a further 135,000 sq ft of product development and storage space.Current annual turnover is 7 million Sterling and growing. We recruit and retain a broad mix of the best of industry specific skills. Project management formal qualification include PhD, BEng, BA, BSc, CEng, MIStructE, MIMechE, MIET, MIED, FCQI, MCMI (see bottom panel also)
Management Systems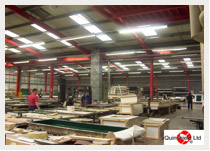 All Manufacture, Supply and Customer Service is controlled by an effective quality assurance system, in line with the recommendations of BS EN ISO 9001 2015.
Audit and certification A proactive Health and safety policy and scrupulous personnel induction supported by continual assessment is paramount at Quinshield. Our achievable aim is zero lost time accidents. Our quality; health and safety and environmental management systems have been audited to UVDB Category B2.