Contact Us
Capel Hendre,
Ammanford
Carmarthenshire
SA18 3SJ
Phone: (01269) 832220
Fax: (01269) 832221
Email:
News
Quinshield Ltd is  your first choice for the design, manufacture, delivery and installation of GRP Composite structures, GRP Kiosk and enclosures ; frp composite covers, tanks; REB, Portable building refurbishment/repair  and bespoke pre built structures.
Fibreglass grating ,flooring and  FRP structural sections also available .
Please call for detail
Through our continually improving controls and systems, a culture of proactively promoting good customer care and service is rigorously persued.With its long design life (in excess of 30 years), and its good potential for end of life recycling, our grp products can help minimise the aspects and impacts associated with conventional build options.
grp product range
Acoustic enclosures
Traditional GRP Kiosks
Security Gatehouses, Offices and Doors
Endurance GRP Kiosks, Buildings and Roofs

Protector grp cabinets :
Available next day

Modular Buildings
Turnkey Buildings
Tanks
Covers
REB. Portable building refurbishment and repair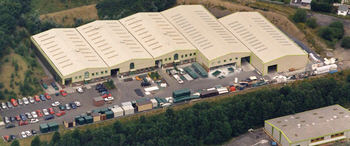 Quinshield occupies a large, modern, fully-equipped office and manufacturing base within easy reach of the M4 Motorway. The sales and Engineering department offer a fully integrated consultancy and design service.
Protective enclosures can alleviate a range
of environmental concerns. Quinshield offer the optimum commercial solution.
Quinshield GRP composites embrace and promote the principles of conservation and wider environmental concerns.Low impact on site during installation in relation to :pollution ,noise,waste; and our flexibility in interfacing with other site requirements, generate tangible cost benefits.

The known advantages associated with composite glass reinforced plastic includes adaptability and onsite speed of build measured in hours rather than months.

Developed to recognise and accommodate unique market requirements where controlling visual impact and contrast is a desired pre-requisite. (See the customisations we offer)

GRP composite constructions will help satisfy current planning legislation.  If necessary we can replicate the visual appearance that is required for  rural or urban locations.Any specified performance requirement will also be attained (See the versatility of our constructions)

Many intricate patterns of stoneface, blockwork, brick, slate,tile,woodgrain;and historic roughcast finishes can be achieved once our matching procedures from any sample provided are completed. (See our range of External Finishes)

Areas of use include screening and enclosure of any equipment near:

Areas of outstanding natural beauty.
National Parks.
Special sites of scientific interest.Sensitive rural environments.
Urban and heritage sites.
Secured sites.
Harsh environments where performance is critical.

 
See our photo galleries for examples of industrial applications and architectural uses.
Call or email us today... because here at Quinshield, we will understand your requirements.